THE AHMEDNAGAR DISTRICT CENTRAL CO-OPERATIVE BANK LTD.,AHMEDNAGAR.
The Ahmednagar District Central Co-operative Bank Ltd.,Ahmednagar.. Ahmednagar was registered on 3rd Oct 1957,under section 10 of the Bombay Sate Co-operative Act 1925, with its head quarters at Ahmednagar. The bank started functioning from 1st May 1958. This bank is the central financing agency of the distnct and began its journey towards the noble aim of helping weaker sections of the community and poor rural masses to improve their level and living through cooperation. The area of operation of the bank is confined to Ahmednagar district, which consists of 14 talukas covering 1503 villages and eleven towns.The ADCC bank started its operation with an initial amount of share capital was Rs. 11.22 lakhs and Rs, 149.34 lakhs as working capital, The amount of deposit was Rs. 55.48 lakhs and loan disbursement was Rs. 126.29 lakhs at the end of 30th June 1958. The bank opened 17 Branches in the district in the same year. During the last 40 years ADCC bank Ahmednagar has shown remarkable progress in all types of activities and functions. Today the bank has 287 branches Plus 11 Extension Counters spread over the entire district. The bank has been awarded 'A, Audit classification from in the last many years.
ADCC Bank is Registered with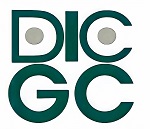 DIC GC
TRANSACTION SERVICES
R.T.G.S., NEFT, SMS Alert.
IT PROVIDES BASIC BANKING
and other banking services, including withdrawal and Deposit from any branch.
QR Code for DIC GC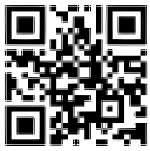 https://www.dicgc.org.in
CARDS SERVICES
Rupay Debit. Rupay Kisan Credit Card Facility
ATM SERVICES
ATM, ATM Mobile Van and e-commerce facility